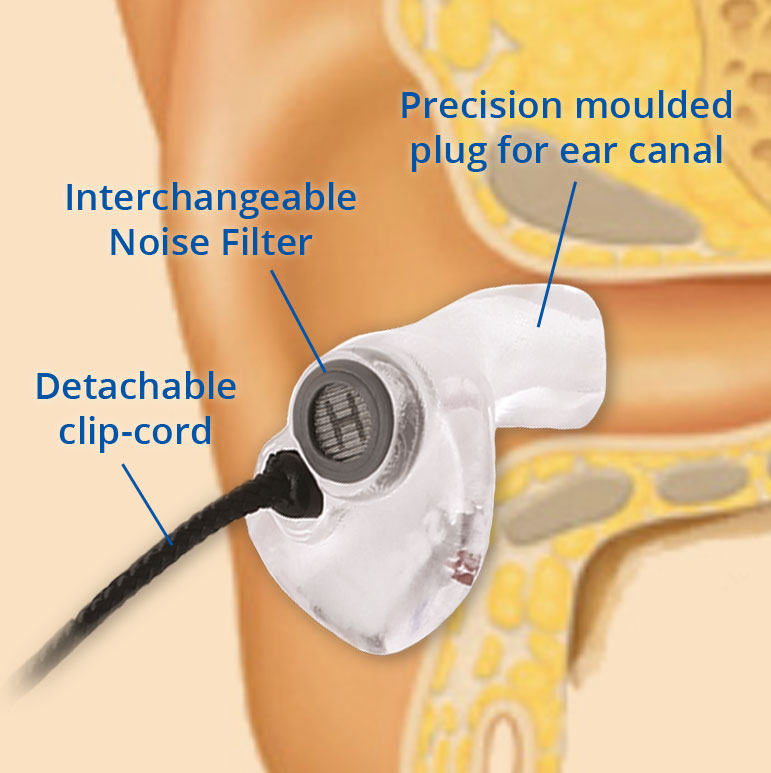 Ordinary earplugs and other hearing protection devices block sound waves predominantly at higher frequencies, drowning out useful sounds which limits the wearer's communication and productivity.
Custom engineered earplugs from Cotral are different. Moulded specifically to the individual's ear canal, these devices block noise more effectively than conventional methods while permitting useful sounds like speech and signals to penetrate.
The interchangeable sound filters are optimised for your specific situation, whether this requires protecting you from loud industrial noise with machinery, or dampening miscellaneous background at the office to help you relax and concentrate.